ABUNDANCE REVOLUTION EVENTS
MANIFEST THE WEALTH YOU DESIRE​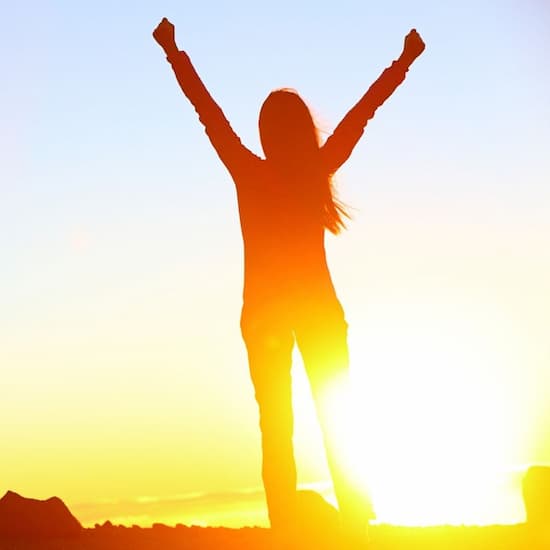 ABUNDANCE REVOLUTION
Seats are limited
Date/Time: July 8, 2022, 9:00 AM – 1:00 PM EST
Available CEUs: 4 NCBTMB
LOCATION: Sarasota School of Massage Therapy
5899 Whitfield Avenue, Suite 300 Sarasota, FL 34243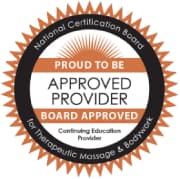 SCIENCE MEETS SPIRITUALITY​​​
Discover the 17 powerful laws of manifestation that you can apply instantly to become unstoppable and break free from your subconscious blockages, allowing you to receive the universal flow of wealth and abundance. It is a transformational set of proven tools and time-tested techniques for manifesting your desires with success.
The Abundance Revolution workshop is the solution to the struggles and obstacles faced by you daily. Be it work-related or problems on the home and personal front. There isn't an area of life that this course doesn't cover.
The unique set of manifestation principles covered in this program, along with the powerful NLP based meditations with embedded brainwave synchronization music for maximum results, will leave you feeling unstoppable. That's our promise.
WHAT TOOLS AND TECHNIQUES WILL YOU LEARN?

1. THE SPIRITUAL LAWS OF CREATION
If you were under the impression that the Law of Attraction is the only Universal Law of creation and manifestation, then you're in for a surprise. This is where most of the self help programs and books fall short. They only talk about the law of attraction and fail to address the other laws which go hand in hand. When you learn about the 17 Universal Laws of Creation you start understanding why it is important to detach from your desires and how you can get a positive experience out of seemingly negative situations. You will understand why you have been unable to fight against all the unwanted things in your life and how you can finally start getting what you want without the fight and struggle.
2. EXAMINING YOUR LIMITING BELIEFS
Ever wondered why success comes so easily to some and with so much difficulty to others? Back in the 1970s, Psychotherapists Richard Bandler and John Grinder started studying the characteristics of top achievers from across the world and came to the conclusion that successful people have different neurological wiring than unsuccessful ones. They developed a model of achievement known as NLP, that could help anyone get past their limiting beliefs and achieve whatever they want. The exercises in the Abundance Revolution program are based upon the same "technology of achievement" principles developed by the founders of NLP. These exercises will help you examine the limiting beliefs that have been holding you back and guide you towards new beliefs that are beneficial for you.
3. THE LITTLE KNOWN PRINCIPLE OF PASSION AND PURPOSE
Discover the connection between your life purpose and what you are truly passionate about in this life time. Most self help teachers tell you what you should or should not do and try to put everyone under certain "labels" they have created. These labels could be based upon energy profiling or Jungian archetypes or any other concept that they resonate with. The human consciousness is far too complex and it is not very effective when people are put under broad categories. Everyone is unique and there is no one way that is good for all. When you use processes that worked for others but got no results for you, it is not because you are not doing them properly but because those processes are not for you. All rituals are just permission slips that might help you become more of who you truly are. But if you are tired of rituals and processes, then its time for you to DISCOVER who you are so you don't need any more permission slips for living your life fully.
4. THE 6 KEYS TO AN AWESOME LIFE
If all you take away from this course is these six keys and you follow them to the "T," your life will never be the same again. These six keys to living a remarkable life contain the essence of all the universal principles combined and provided to you in 6 easy to remember steps. If all you implement from the entire program is only these steps, you will still see powerful shifts in your life.
5. TRANSFORMATIONAL MEDITATION TO KICK START YOUR MORNINGS
As you will learn from the program, Gratitude and Appreciation has a very high vibrational frequency. As a result, nothing can be as transformational as setting the tone of your day right by doing this 10 minute morning meditation ritual and then seeing the difference in your circumstances as the days go by. Your friends and family who have known you will be in for a surprise when they see the new you and how well your life as transformed. They might think you just got lucky, but you will know that it's far more than luck. It's you taking your real power and allowing the God Force to manifest through you.
6. DISCOVER YOUR TRUE LIFE PURPOSE EXERCISE
If you have been feeling lost with regards to your real purpose or calling in life, then this is the exercise for you to get clarity on who you indeed are and what you are meant to be doing in this life experience. Even those who thought they knew what their life purpose was were pleasantly surprised by the new insights that they received about their evolving life paths. Often people lose their right paths by taking upon themselves the tasks that their families or society wants them to perform. In the long run, if their no course correction, this might lead to frustration, anxiety, depression, and a general feeling of discontentment from life. The life purpose meditation is meant to help you to navigate your way out of an unfulfilled life, job, and career by aligning with your soul's true calling.
7. REPROGRAMS NEGATIVE STORIES INTO POSITIVE EXPERIENCES
I will guides you through a unique exercise that re-wires your brain to think differently about your past negative experiences based on fear, anger, hate, insecurity or any other negative state of being and helps you transmute them into positive energy by giving you the ability to think outside of your rigid ways of habitual thought patterns. The less negative stories you have about your life, the lighter you will start to feel. Your new happy state of being will impact all areas of your life, from money to health to relationships.
8. ENHANCING SELF-LOVE EXERCISE
This is an extremely powerful NLP based exercise that will help you to experience higher levels of self-love and appreciation. This boosts your self-esteem and confidence and also vibrationally aligns you towards attracting people and relationships where you feel appreciated and truly loved. After doing this exercise, students have reported feeling "profound self-love for themselves in areas they never thought possible" and also "a feeling of wholeness." This technique especially helps those who are too self-critical or have relationship issues. When you learn to love and appreciate yourself more, you project more love and appreciation towards others as well. It is because you cannot offer to another that you don't already have.
9. UNDERSTAND WHAT YOUR EMOTIONS INDICATE
Your emotions are energy in motion. And it is a well-known fact that energy flows where attention goes. Learning to hack the manifestational process can never be accomplished without understanding the role your emotions play.
10. TRUSTING YOUR INNER VOICE OF INTUITIVE GUIDANCE
Have you ever come across a situation where you had an inner voice telling you to do something that defies all logic? Did you eventually give in to this inner voice or did you let your logic win or to discover later that if you would have heard your intuitive nudge things would have worked out better?
11. HACKING INTO THE MANIFESTATION PROCESS
Learn to speed up your manifestation process by understanding energy physics and learning how to leverage the Universal energy in your favour. And the best part is you can learn while you are busy driving to work or home. You don't have to take out extra time for most of this stuff!
12. ATTRACT EVERYTHING YOU WANT
Why is this important? Because your emotions are energy in motion. And it is a well-known fact that energy flows where attention goes. Learning to hack the manifestational process can never be accomplished without understanding the role your emotions play.
13. MANIFEST LIKE A MASTER
Lost secrets of ancient zen masters and monks can be found in spiritual scriptures and books across the planet, are put together in this program in an easy to understand manner.
14. LEARNING IN DAYS NOT YEARS
It takes years of reading dozens of books and attending numerous training to learn about the Laws of Manifestation. You will save years of work by leveraging this comprehensive course full of information and examples.
15. MAKING RIGHT DECISIONS
The universe is always giving you signals about what is right for you. But are you receiving the messages? Your wishes are being granted all day every day, but where are you when the Universe is bestowing its blessings? This training is meant to put you in the "receptive mode" so you don't miss out on the signals again.
THIS IS WHAT OUR STUDENTS ARE SAYING
"This course was very enlightening."
– Kate

"The exercises and meditations in this program have helped me in breaking through my limiting beliefs."
– Wanda

"This workshop has been very eye-opening. I wish someone taught me these principles when I was younger."
– Sarah

"I love Annindita's energy. Examples given throughout the course make complex ideas simple to understand."
– Jessica

"I would recommend attending this class to those who are looking to create wealth while being spiritually grounded and heart-centred."
– Mary

"It has opened up my mind to such a different way of looking at every event in my life. I feel empowered."
– Sheila

"The information in the Abundance revolution program is timeless, and it has been presented very beautifully. I relisten to the audios every now and then as a reminder to keep practicing the principles in my daily life."
– Sylvia

"I have taken Reiki and Meditation workshops in person and took the Abundance Revolution online. Great depth of information. Annindita has answered questions that I had in my mind for a long time, without even me having to ask her. I would recommend this course to everyone who is looking to manifest their desires."
-​ Kathy


"I highly recommend taking this workshop. I loved it. I especially liked the tools taught for enhancing intuition. Very helpful in decision making."
– Erica

100% SATISFACTION AND INNER PEACE​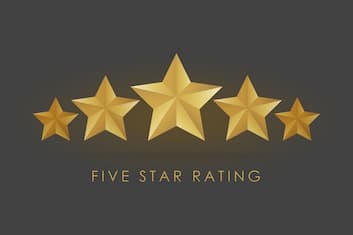 The sheer quality and depth of information in every lesson of the Abundance Revolution workshop will exceed your every expectation. Even the online membership area has been made with the greatest of care to ensure your ease of navigation and give you a positive experience.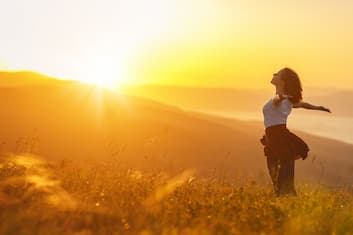 Once you start understanding and applying the Principles of Creation taught in the Abundance Revolution workshop, you'll begin noticing a correlation between your thoughts and how they have manifested. This awareness will help you in becoming a more mindful and deliberate creator, and in expanding your horizons in ways, you never thought possible before. You can contact us anytime for personalised support, guidance and tips.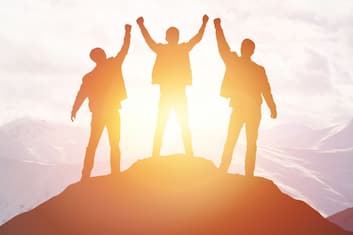 The Abundance Revolution workshop is designed to empower you to live an uncompromised life and spark profound positive changes in every aspect of your life. Our students have reported massive improvements in their careers, love life and overall sense of well-being, success and health by applying the principles and techniques taught in this course.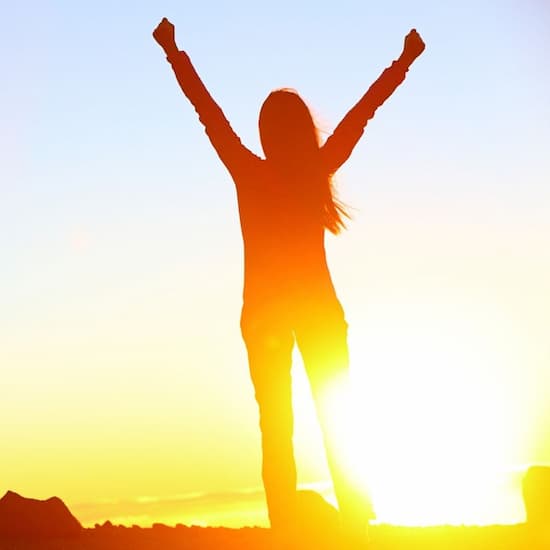 24 Modules of

Abundance Revolution program

Powerful Spiritual Manifestation Tools
6 Meditations with Special Brainwave Entrainment Sounds for Experiencing Higher States of Consciousness
Course completion certificate
PLUS ADDITIONAL BONUSES WORTH $228
DEALING WITH PROCRASTINATION MEDITATION
This is a powerful NLP exercise in the form of a meditation that will enable you to deal with procrastination effectively. Firstly by recognizing it and re-prioritizing your work focus and secondly by understanding the causes and rewiring your brain with an effective anti-procrastination technique that will create an almost instant shift in your approach towards your important tasks at hand. This means, all those goals which have so far been only on paper will now begin to materialize.
HEALING YOUR BODY IMAGE EXERCISE
Believe it or not, but how you view your physical body impacts your level of self-esteem to a significant extent. By learning to deal with your body image issues, you can start experiencing a higher level of self-confidence in your career, relationships and life in general. We all know how magnetic a self-confident person is to those around him/her. When you learn to love yourself, the world begins to love you. True love always starts from the self. When you love yourself, you automatically care for yourself from a place of higher consciousness instead of dieting and exercising to punish or discipline yourself. It is easier to take care of your body when the actions you take are out of compassion and not compulsion.
LETTING GO OFF THE PAST MEDITATION
Often in life, we hold on to the past and keep repeating the same patterns over and over again. Without becoming consciously aware of these patterns, it is hard to let go off them. This exercise is designed to help you identify the past stories that you have been holding on to and eventually allowing yourself to let them go. Like Tony Robbins says- "what we tell ourselves is what we believe". An empowering story will create a life full of excellent opportunities and experiences. But a self-limiting story will hinder your growth and success. That's why it is important to identify these stories and remove them from your subconscious.
DEVELOPING PLAYFULNESS MEDITATION
Often as adults, we forget the value of being childlike. We lose our innocence or state of grace that we are originally born into. With the help of this exercise, you will be able to reconnect with your inner child and rekindle the spark of playfulness that you might have lost fighting the daily battles of everyday life. You will be able to be more lighthearted and bring more playfulness into your daily life.
SACRED MANTRAS FOR BREAKTHROUGH ABUNDANCE
The word "Mantra" in Sanskrit means the mind's instrument. "Man" meaning mind and "tra" meaning instrument. The sound of "tra" also means free. Mantras have always been a powerful tool to set the mind free of negative thoughts. You will learn some of the most powerful ancient Sanskrit mantras, (some of which are thousands of years old) to magnetise more abundance in your life and create breakthroughs in each area of your life. You will also learn how to use Mantras with Meditation for maximum benefit.
CONVERT FRUSTRATING SITUATIONS INTO NEW OPPORTUNITIES
The Abundance Revolution program provides you with a unique tool to convert frustrating and unresourceful situations in your life into resourceful ones. This is a powerful NLP technique especially helpful in situations where you feel stuck, and it feels like you have no other alternatives. By practising this technique, you will begin to feel more self-controlled, calm, centred and start making intelligent decisions in your life.
FREQUENTLY ASKED QUESTIONS
MORE REASONS TO LOVE THE ABUNDANCE REVOLUTION​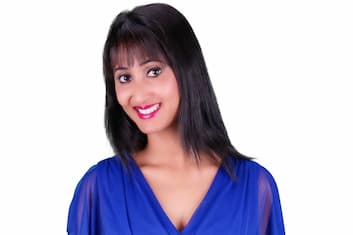 PERSONAL SUPPORT FROM ANNINDITA
You will study at your own pace and have Annindita on your side to assist you in getting the most out of your training and meditations.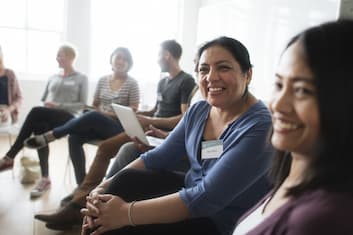 When you sign up for the workshop, you automatically get invited to join Facebook group of other empowered minds and souls like you, where you can freely share your spiritual journey and be unconditionally supported by the community.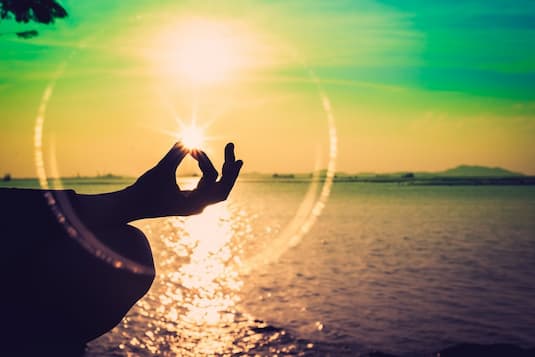 POWERFUL MEDITATION EXERCISES
The workshop contains powerful meditations embedded with state of the art brainwave entrainment frequencies for manifestation. They help you to experience enhanced relaxation, clarity and intuition through altered states of consciousness.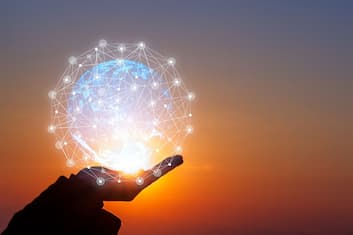 MULTIPLE MODALITY EDUCATION
Annindita's NLP based educational approach focuses on multiple modality learning. It create massive positive changes through replacing old thought patterns with new and desirable behavior.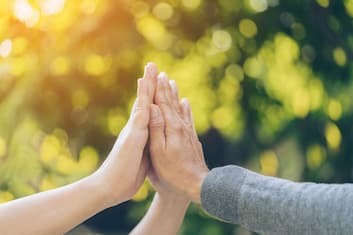 OUTSTANDING CUSTOMER SUPPORT
Professional and friendly customer support available to help you with any question. We are here for you via email, chat, and phone.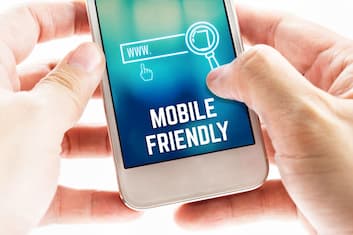 The Meditation Mastery workshop comes with the digital program as a bonus for all workshop attendees! The digital program is delivered in a mobile-friendly format so you can easily use it as a refresher. *Compatible with Mac, PC, iPhone and Android devices to name a few.