HEAL YOURSELF FROM WITHIN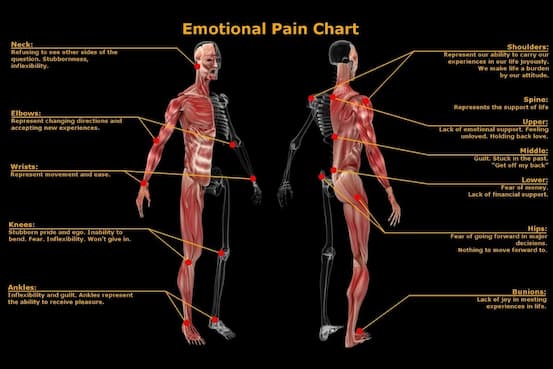 WHAT IF JUST ONE THING COULD HEAL EVERYTHING?
Emotions are energy in motion. Certain thoughts lead to certain energetic patterns in our body which when left untreated can create "dis-ease" in the body. Imagine that one simple method could heal anything—with no negative side effects, no expensive treatments and no risk whatsoever. What if that one thing could be self-taught and practiced from the comfort of your home, using a perfectly integrated method that addressed everything at once – no matter what you were facing?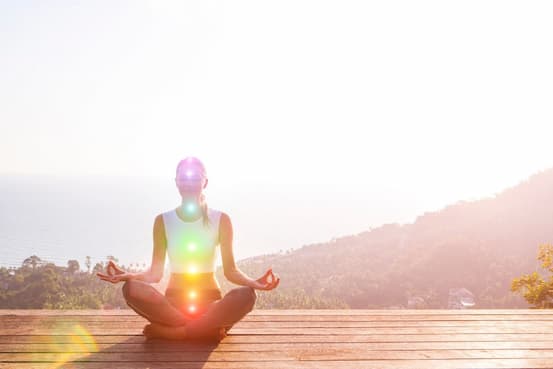 IS THERE AN IMBALANCE IN YOUR BODY'S ENERGY CENTERS?​
Have you been feeling low and depressed or just plain frustrated and overwhelmed with the state of your unsatisfactory life for a long time, and to make things worse, your health has not been on your side to provide you with the physical and mental stamina to keep up with life's challenges?

If you have been feeling lost in life and searching for a purpose or living in a state of worry or anxiety about the future, then your search is now over.

The very reason you are reading these words is that something in your subconscious has resonated with the information on this website, and knows that there is a lot of potential for you here.

The solution to all your problems lies in your body's energy system, which governs every aspect of your life because energy is life!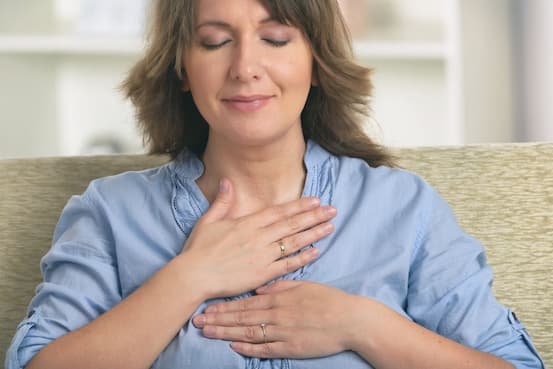 DO YOU KNOW HOW TO CORRECT IT?​​
Imagine having the ability to transform any area of your life by tapping into your body's energy system.
The seven chakras are considered to be the seven primary channels in the body through which vital life force energy flows. By energizing these centers, you could create massive changes in any aspect of your life.
It is a well-accepted fact that human potential is limitless.
Then why is it that only a few can tap into their limitless potential?
Why only a few can get their creative juices flowing daily?
What is keeping the masses from attracting health, success and wealth into their lives?
More specifically,

what is stopping YOU

from enjoying excellent health, wealth, freedom, and abundance in your life today?
There is mention of the chakras as psychic centers of consciousness in the early eastern medicinal practices, like the Yoga Upanishads circa 600 B.C. and later in the Yoga Sutras of Patanjali circa 200 B.C.
Many researchers today believe that a disruption in the flow of energy through the chakras will create imbalances in your body at a physical, mental, and emotional level.
Thus, the solution to all your problems lies in understanding your body's energy and how to bring it into balance and harmony.
And this is the foundation of the ancient energy healing science of Reiki - an effective, natural and spiritual way for complete mind and body healing so you can start enjoying your life with child-like energy, vigor, and vitality.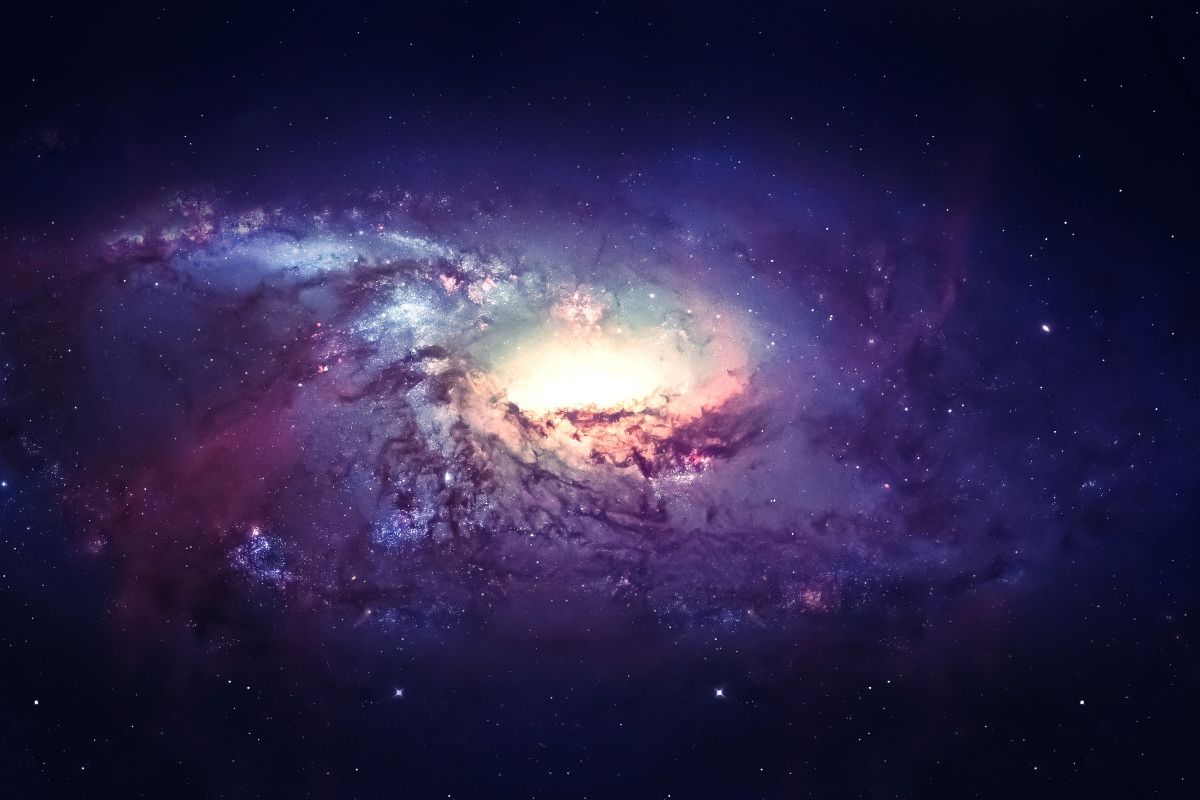 EVERYTHING IS ENERGY​
Every single thing in this Universe is made up of energy, also known as "photons" or tiny particles of light energy.
That this energy is intelligent and conscious, and you can learn to guide it in a manner that can heal and assist you in restoring your health, vitality, and vigor.
You can also guide this energy to assist your loved ones or pets in restoring their health and vitality.
What is impressive about this field of energy is that it is not limited by time and distance.
You can use it remotely from a great distance and get the same results and is what Reiki energy healing is all about!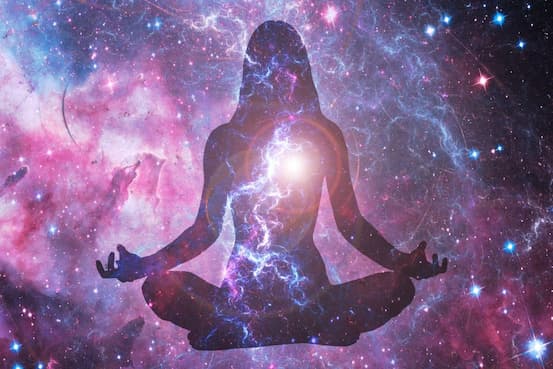 THE SECRET TO AWAKENING YOUR INNER HEALER...​
Have you ever noticed how the moment we hurt ourselves, we have a natural tendency to place our hands over the injury, as if somehow that is going to make the painless?
Even small children do this without ever taught.
The age-old practice of energy healing with Reiki involves deliberately channeling vital energy (by a trained practitioner or Master) through the palms towards the recipient for healing.
However, what many don't know is that energy healing is an ability that we are all born with and capable of doing with just a little bit of guidance.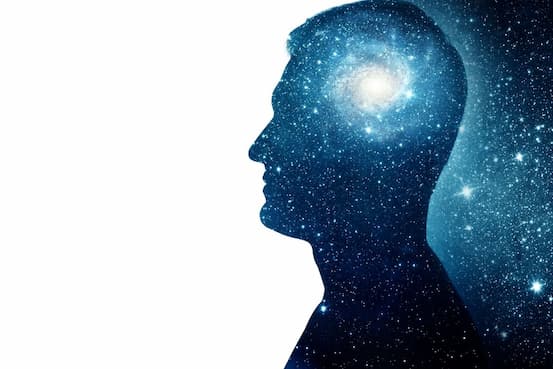 DOES THIS MEAN WE ARE ALL HEALERS?
Absolutely! Reiki Energy Healing is a science, and anyone can learn it with ease.
You don't need to be gifted in any way, and we are all born healers, it is part of our instincts.
You don't need to be of a certain age, religion, or gender to be able to learn and perform Reiki energy healing on yourself or others.
All that is needed is a desire to learn, willingness to put into practice what is taught, burning desire to be a healer and an open mind.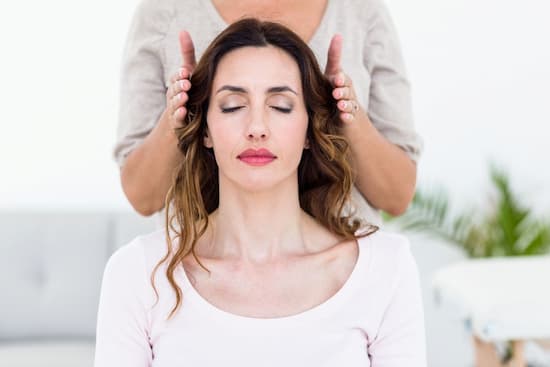 IS REIKI AND ENERGY MEDICINE THE SAME? ​
Reiki is one of the many different modalities that fall under the category of energy medicine, like Tai Chi, Qi Gong, acupuncture, acupressure, reflexology, massage, and so on.
You can call energy medicine or energy healing by any name, but the underlying principles are the same.
One of the great things about Reiki, however, is the ability to heal via distance without reducing the effectiveness of the healing sessions.
Also, Reiki is non-invasive and perfectly complements any other healing modality that you might be using.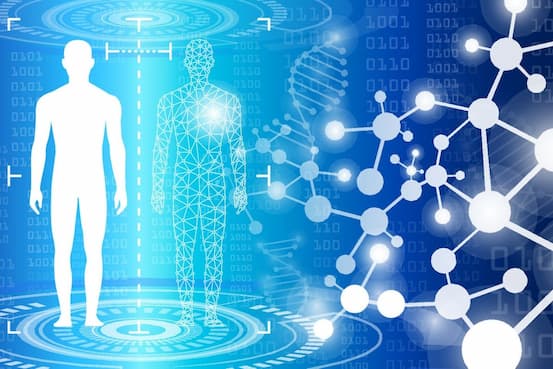 DISCOVER THE KEYS TO REIKI HEALING​
The Reiki Complete Healing program has been developed to help you not just learn the step by step techniques for energy healing, but also to help you gain an accurate scientific understanding of the human energy system and how this energy works in harmony with the human mind-body kingdom.
Our scientific approach towards the subject of energy healing is bound to set you free from any doubts, fears, or superstitions you might have picked up from others around this subject matter.
LEARN THE PRIMARY ENERGY HEALING MODALITY
Reiki is love, love is wholeness, wholeness is balance, balance is well-being, well-being is freedom from disease. Remember these words, they represent what is Reiki.
All energy healing modalities have its root in Reiki.
Be it healing touch, quantum healing, chakra healing, pranic healing, or any form of healing prayers. All these modalities use variations of Reiki healing principles that form the groundwork for all other energy healing modalities.
The most significant benefit of Reiki healing is its non-local nature, which allows healing to be done even from a distance without losing its efficacy.
Reiki is free from side effects, non-invasive, and one of the safest forms of healing known on the planet! It is so simple that it can be performed by children and adolescents as well.
REIKI HEALING IN ALL ITS FORMS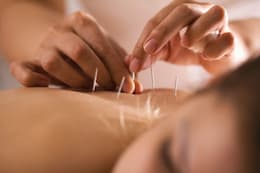 The science of Acupuncture recognizes the fact that Qi or life force energy flows through meridian lines or energy highways if you will, that circulates energy to all parts of the body.
This is an ancient Chinese form of exercise that is based upon the understanding that chi or vital life force energy can be circulated throughout the body for improved health and well being through slow and focused movements accompanied by deep breathing.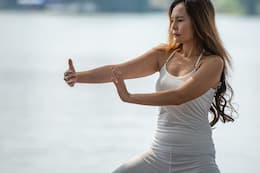 Qi Gong, an ancient Chinese health care system, that literally means cultivating life force energy or Qi/Chi for healing and increasing vitality. It involves a combination of physical movements, breathing technique and focussed intentions to trigger the body's healing mechanism.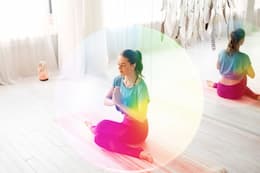 It is a form of hands-on energy healing modality, similar to aura balancing. It facilitates the flow of energy through nerve plexus or chakras. Chakra healing is believed to be useful in relieving anxiety, headaches, stress, and tension.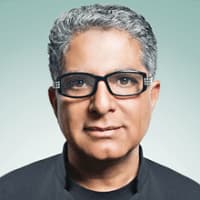 HOW ALL ENERGY HEALING RELATES TO REIKI
The world-renowned spiritual teacher, Dr. Deepak Chopra, talks about energy healing in his book "Quantum Healing." He says about energy healing - "Even though the body appears to be material, it is not. In the deeper reality, your body is a field of energy, transformation, and intelligence. Just as a wave is a movement of the whole ocean, you are the energy of the cosmos. Don't underestimate your power." Reiki, too, focuses on the body as a field of intelligent energy, which is part of the cosmos.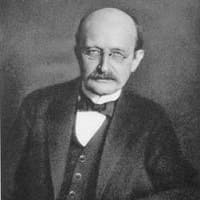 REIKI AND THE QUANTUM ENERGY MATRIX
In 1944, Max Planck, the father of quantum theory, shocked the world by saying that there is a "matrix" of energy that provides the blueprint for our physical world. It is this place of pure energy where everything from the birth of stars and the DNA of life, to our most profound relationships, the peace between nations and our healing begins. Reiki practitioners have always acknowledged this matrix of energy as "universal life force energy" and have used this pure energy for healing.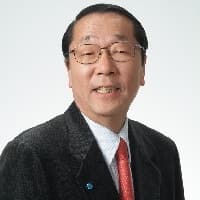 ENERGY FLOWS WHERE ATTENTION GOES
Dr. Masaru Emoto conducted a series of experiments to study the impact of the human energy field on the outside environment- more specifically on water and food samples and found that focused intentions and thoughts could change the chemical structure of food and water. One of the primary focuses of Reiki is to consciously guide the flow of energy to bring the energy body back to balance.
REIKI ENERGY INFLUENCE ON YOU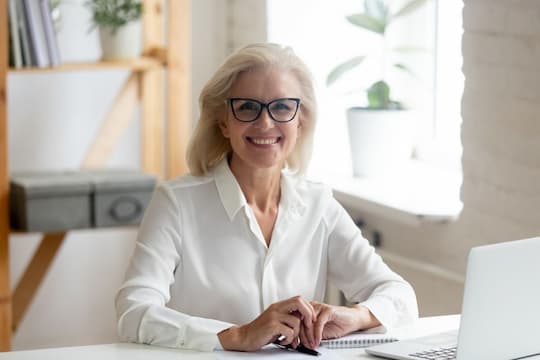 BOOST YOUR WORK PERFORMANCE​
By strengthening your root chakra, Reiki can help you improve your performance at work and help achieve your career goals.
It can help you progress in your job/career/mission by eliminating the 1st chakra issues of fear, lack, survival, shame, guilt, and apathy.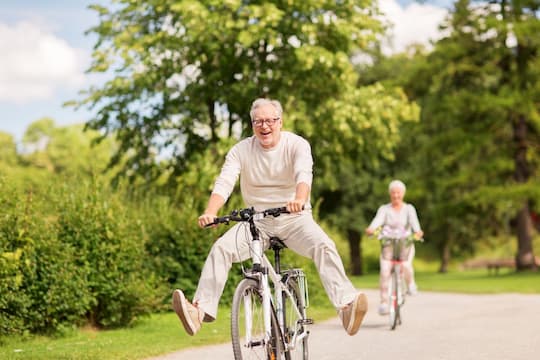 ENHANCE YOUR PASSION FOR LIFE
By strengthening your sacral, Reiki can help you to enjoy a level of joy and intimacy in your marriage/romantic relationships like you have never experienced before by enhancing your capacity for sensuality and passion.
It helps to eliminate the 2nd chakra issues of withdrawal, anxiety, awkwardness towards expressing your sexuality, fear of rejection, and despair.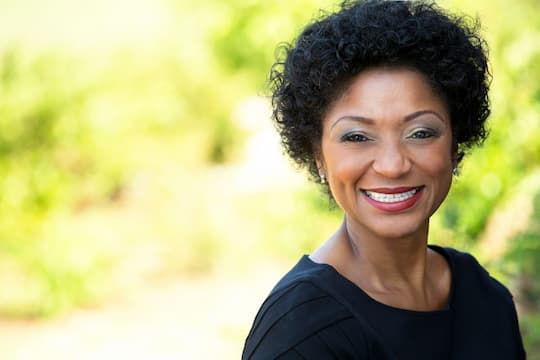 By strengthening your solar plexus, Reiki can help boost your confidence, self-esteem, and feeling of worthiness, thereby making you a magnet for divine abundance.
It helps eliminate the 3rd chakra issues of disempowerment and lack of self-worth, as well as even false pride and anger.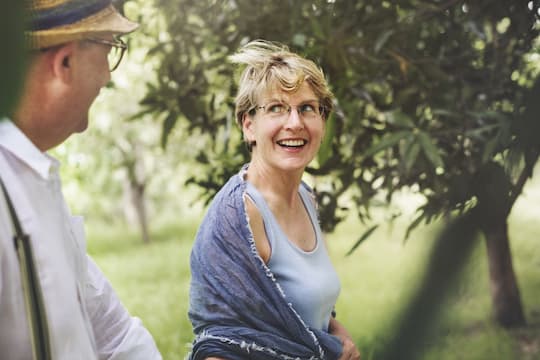 INCREASES CAPACITY FOR LOVE
By strengthening the heart chakra, Reiki increases our capacity for love and compassion towards all living beings and help elevate humankind to a whole new level of being.
By healing the 4th chakra issues of hate, negativity, distrust, and fear of emotional intimacy, it creates space for unconditional love to exist and helps us transcend to a place of forgiveness, optimism, and trust.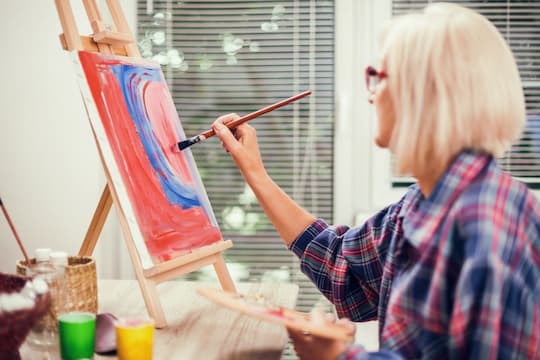 FACILITATES BETTER SELF-EXPRESSION
By strengthening the throat chakra, Reiki helps us communicate and express our true feelings and nature in a healthy, resourceful way.
By healing the 5th chakra issues of fear of disapproval, being misunderstood, or not being heard, it creates a space for a healthy flow of communication and self-expression.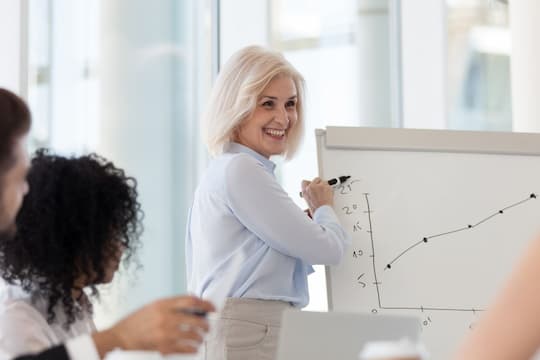 IMPROVES DECISION-MAKING SKILLS
By strengthening the third eye chakra, Reiki helps us to receive intuitive awareness from the universe and guides towards the right direction when it comes to making significant decisions at home or work.
By healing your 6th chakra, you can start relying on your "gut" feelings when it comes to decision making, and this is the blessing of all blessings.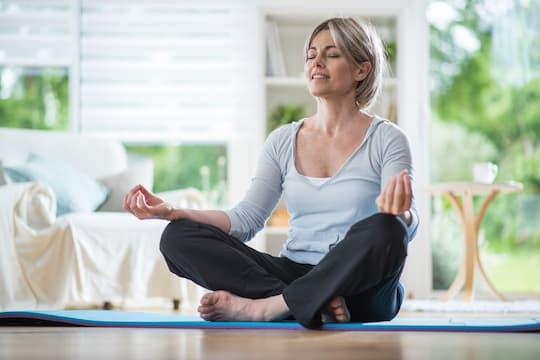 ENHANCED SENSE OF ONENESS WITH ALL
By strengthening the crown chakra, Reiki helps us feel an unwavering connection to God and all that is.
You feel absolutely at peace and secure knowing that you are always loved and cared for by force higher than anything anyone can ever imagine!
INTRODUCING REIKI COMPLETE HEALING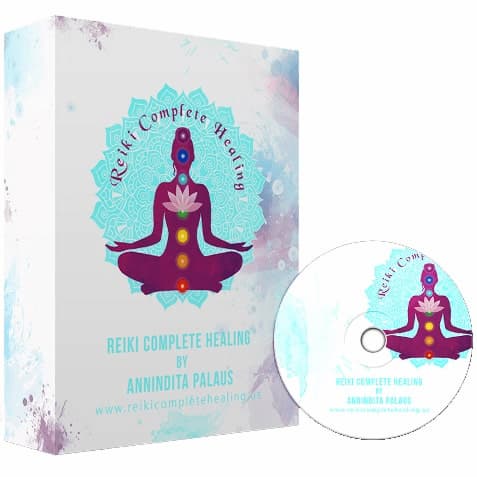 SCIENCE MEETS SPIRITUALITY​​
Now that you have a better understanding of Reiki energy and how it works for you. The next step will be to get started on your journey towards complete mind and body healing.
That's where Reiki Complete Healing comes into the picture. It will lay the foundation of all energy healing practices and the hidden secrets to living a life full of vitality, unlimited joy, and abundance by applying the science and wisdom of the ancient healing secrets of Reiki.
Imagine having a leading expert by your side to guide you step-by-step in your journey and helping you create profound changes in your relationships, health, career, and all this from the comfort of your own home.
WHAT WILL YOU LEARN FROM THIS DIGITAL PROGRAM?
1. SIMPLE TECHNIQUES TO AWAKEN YOUR INNER HEALER
You will learn to connect to your source energy for guidance with regards to your healing.
2. HOW TO DO REIKI ANYWHERE, ANYTIME
You will learn the exact step-by-step process for performing a Reiki healing treatment easily and effectively, anywhere, anytime.
3. SIMPLE AND EFFECTIVE TECHNIQUES FOR REMOTE HEALING
You will be taught several alternative ways of performing a Reiki distant healing session effectively.
4. THE SCIENCE BEHIND ENERGY MEDICINE
Learning about the new groundbreaking discoveries in the field of energy medicine certainly goes a long way in dealing with the sceptics and cynics, as well as strengthening your understanding of energy medicine.
5. THE HISTORY OF REIKI AND ENERGY HEALING
You will learn about the history and nature of energy medicine and Reiki, myths surrounding it, alternative applications of Reiki and much more.
You will learn about the sacred and secret Reiki symbols that have been used over centuries by healers and shamans, their meaning and significance, and how to use them in your own life.
7. THREE SECRETS OF PERFORMING SUCCESSFUL ATTUNEMENT
You will learn about Reiki attunements and how to perform them successfully in person and via distance.
8. TIPS FOR SETTING UP YOUR REIKI PRACTICE AND MUCH MORE!
You will learn the basics of setting up your own Reiki practice in case you are interested in becoming a professional Reiki practitioner and teacher.
THIS IS WHAT OUR STUDENTS ARE SAYING
Personal Banker, Dalysford, AUS

RN, BSN, CMT
President of Inner Harmony, Center for the Healing Arts
Chesapeake, Virginia

Master of Public Health
Public Health Advocate, Emdeon

Clinical Data Specialist
Northside Hospital

Ph.D., Psychology
Clayton State University
Georgia

Singer, Performer, Former LMT at Bagua Center
Miami, Florida
Personal Banker, Dalysford, AUS
Social and Human Service Assistant
Michigan
Contract Specialist
North Carolina
Mortgage Banker
North Carolina
LMT, Charlotte
North Carolina
Registered Nurse
Tampa, Florida
Geological Technician
Norcross, Georgia
Acupuncturist
Cleveland, Ohio
Theta Healer and Reiki Master
Minnesota
Childcare Worker
Old Colwyn, UK
Building Manager
Edlingham, UK
Survey Researcher
Alberta, Canada
Executive Secretary
Mount Camel, AU
News Reporter
Pennsylvania
Personal Banker
Daylesford, Australia
Electrical Engineer
Ontario, Canada
Teacher
Fortuneswell, England
Geotechnical Engineer
Auckland, New Zealand
Commercial Pilot
Palm Springs, California

HOW REIKI COMPLETE HEALING WILL HELP YOU?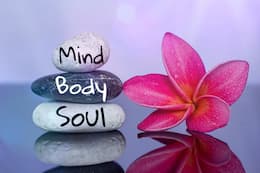 The science of energy healing with Reiki enables you to raise your vibrations and boost your immune system. When your immune is strong you get sick less often and enjoy the natural state of health that you were always meant to experience without needing any outside help.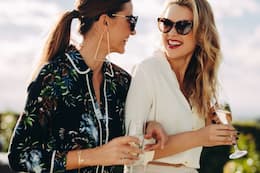 You can use Reiki not just for boosting your health but it can also help you in healing your money mindset or issues around wealth. You can also heal difficult financial situations using Reiki energy and boost your personal finances. You can also assist others with these same issues using Reiki.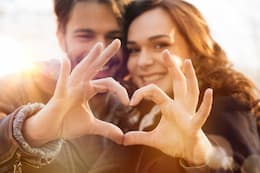 Reiki can help heal deep-seated emotional, sexual issues, and help you embrace your sexuality more fully. The opening up of the higher chakras through the Reiki attunements leads to a stronger spiritual connection, which can enhance sexual intimacy between partners.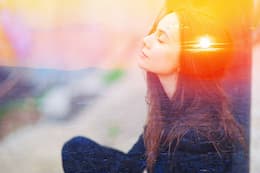 Many people have reported experiencing enhanced intuition and clairvoyance after practicing Reiki on a regular basis for about a week. This is quite common because Reiki opens up the crown, third eye and heart chakras which enhances communication with the divine mind in the form of intuition.
MODALITIES UTILIZED IN THIS TRANING PROGRAM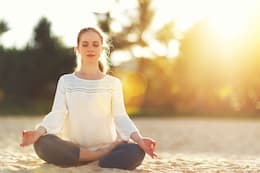 Meditation or the quietening of the monkey mind is one of the most effective and widely used healing modality today. The book called The Relaxation Response by Dr. Herbert Benson, a Harvard physician describes explicitly the way meditation helps the body to heal and to enter an alternate state of mind for enhanced relaxation, clarity, healing, and intuition. Reiki Complete Healing contains its own proprietary set of meditation exercises designed to take you on a deep journey into your mind, unblock each of your 7 Chakras and heal your body and mind from a subconscious level.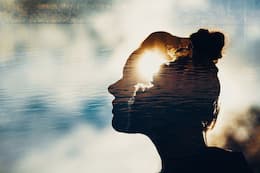 Visualization is another very effective method that creates an instant shift in your energies. Visualization has been used to create massive positive changes and achieve goals otherwise considered impossible, since the dawn of humanity. There is an enormous amount of scientific research and evidence that indicates the effects of visualization on the human energy field and the world around us. Reiki Complete Healing includes a variety of Guided Visualization Exercises focusing on centering and grounding yourself and healing every organ of your body.
Breath is a vital part of our life. Research has shown that our emotional state of directly impacting our breathing. By altering our breath, we can change our physical, emotional, and mental states. Breathing techniques are a focal point in a variety of healing modalities, from meditation to yoga. The Reiki Complete Healing program combines meditation, visualization, and breathing to maximize your results from the exercises.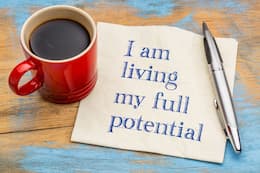 Since everything is energy, your thoughts and words emit energy too. When you affirm positive thoughts and statements daily, you transmit positive energy out to the universe. The universe has no choice but to respond with positive energy focused on you because of the 3rd law of motion, as described by Sir Isaac Newton. And in return, it helps you to create the life that you desire. This modality is implemented in the Reiki Complete Healing program in the form of Chakra Balancing affirmations directly related to each of your Chakras.
100% SATISFACTION AND INNER PEACE​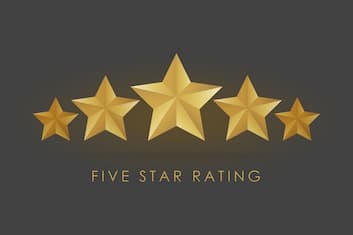 The sheer quality and depth of information in every lesson of the Reiki Complete Healing program will exceed your every expectation. Even the online membership area has been made with the greatest of care so as to ensure your ease of navigation and give you a positive experience.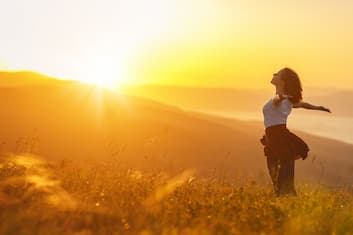 Once you start understanding and applying the Principles of Energy Medicine in the Reiki Complete Healing program, you'll begin noticing a positive change in your energy levels and might be surprised by the pleasant changes it brings about in your daily life. Operating from this higher consciousness level will help you in becoming a more mindful and deliberate creator and in expanding your horizons in ways you never though possible before. You can contact us anytime for personalized support, guidance and tips.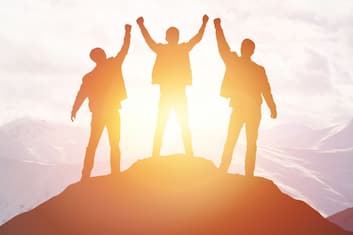 The Reiki Complete Healing program will empower you unravel the secrets of energy healing and enable you to live an uncompromised life that sparks profound positive changes in every aspect of your life. Energy is everything! And your health is your greatest wealth. Mastering Reiki Energy Healing gives you complete power and control over your life so you are free to live it the way you want.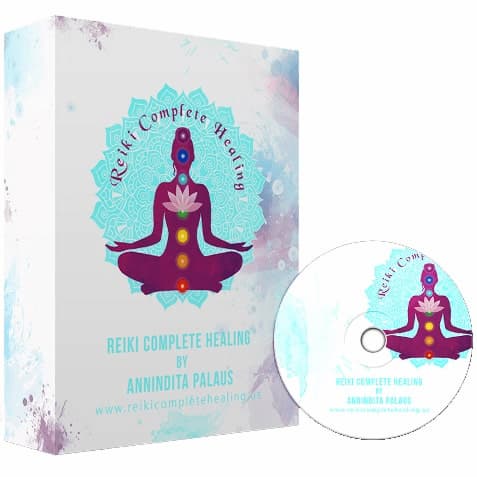 My Reiki Level 1 manual (digital)
My Reiki Level 2 manual (digital)
My Reiki Level 3, Master Teacher Manual (digital)
3 Reiki Attunements Performed by me, Annindita
50 min full body guided Reiki healing hand positions practice session
3 Completion Certificates
Set of Reiki Meditations
5 hours of Reiki Music
12 hours of audio-video materials
Reiki attunement techniques demonstration video
Free bonuses worth $129 
Access to my Facebook group
Direct email support from me, Annindita Palaus
30-Day No Questions Asked Money-Back Guarantee
PLUS 3 ADDITIONAL BONUSES WORTH $129
TAPPING INTO THE ANGELIC REALM FOR HEALING
Learn to connect to the Angelic realm for guidance and healing through Angelic Reiki.
HEALING THE INNER CHILD FOR ULTIMATE FREEDOM
Learn to connect with and heal your inner child and to move forward in life without past baggage.
TRANSFORM YOUR LIFE WITH CRYSTALS
This is a super handy guide for those who want to learn more about the energy of various crystals, their properties and uses and how to use them to enhance your Reiki sessions.
DECIDE LATER... TAKE AS MUCH TIME AS YOU NEED AND TRY FOR A FULL 30 DAYS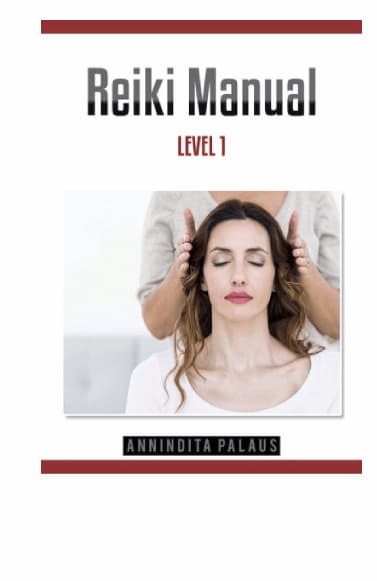 Learn the basics of energy healing

Reiki theory and structure

Learn how to prepare yourself for a Reiki session

How to do a Reiki session Step-by-step

Using Reiki to heal your money problems...

How to: "Reiki Hand Positions"

How to: Ground and Center...

Reiki Guidelines and Do's and Don'ts

Learn about the Chakra System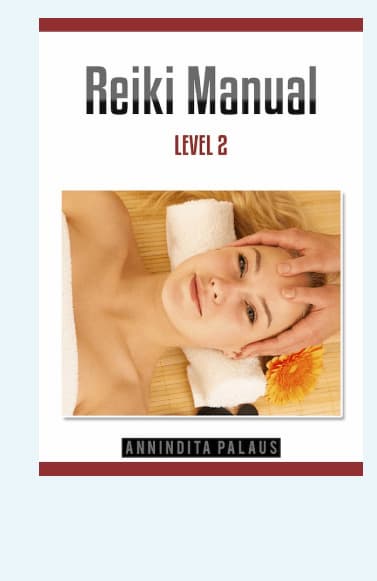 Introduction to distant healing using Reiki...

Basic distant healing process

Reiki distant healing symbols...

How to use the Reiki symbols...

4 Alternative ways of performing distant healing ...

Reiki Complete Healing – Level 2...

Technique for connecting to your source energy...

Scientific discoveries in the field of Reiki...
Reiki Master/Teacher Level 3 includes:​

Meaning and Purpose of Reiki Attunements...

How to Perform Reiki Attunements...

Reiki Attunement Techniques...

Reiki Master Level Symbols

The 3 Vital Keys to a Successful Reiki Attunement...

How to set up your own Reiki Pracitise...

Mikao Usui's 5 Reiki Principles...
5 hours of of blissful and calming Reiki music
that you can use in your everyday practise!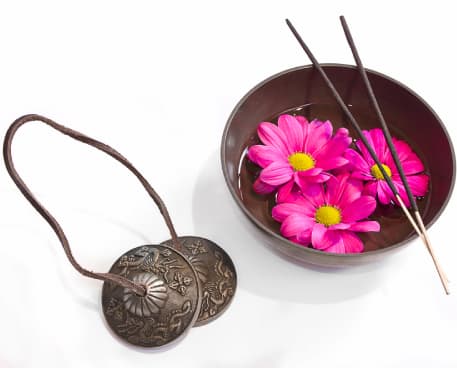 While listening to this soothing music, you can let go and relax into the peace that the music creates. As you simply surrender to the pleasure of listening, the body seizes the opportunity to turn on its healing mechanisms and truly profound relaxation, rejuvenation, recovery, and healing can occur.
"Music, or sound therapy has been used to treat disorders such as stress, grief, depression, schizophrenia, and autism in children, and to diagnose mental health needs." 
— Music Therapy Association
Reiki music will  provide:
An ideal accompaniment for health-enhancing and healing practices.
The perfect aural backdrop to aid in stress reduction or recovery from illness.
A compliment to mind-body techniques for your Reiki practice.
Set of 4 bonus healing meditations
with binaural beats for deep healing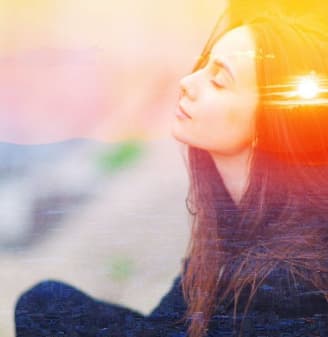 These meditations combined with the knowledge of Reiki will give you the ultimate edge when it comes to mastering your emotional, mental, spiritual and physical health and healing.
Included in this bonus is a "Deep Relaxation Meditation", "Higher Power Meditation", "Serenity Meditation" and "Delta Waves Healing Meditation".
Personal support from Annindita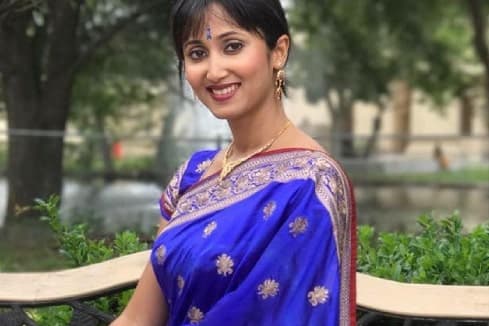 You will study at your own pace and have Annindita on your side to assist you in getting the most out of your training and meditations.
Also, you will be invited to join our Facebook group of other empowered minds and souls like you, where you can freely share your spiritual journey and be unconditionally supported by the community.
Plus, our customer support is here for you via email, chat, and phone.
I want you to be fully empowered...
I am here to assist you in your journey towards health and healing in every possible way.
I want you to Master the art and science of energy healing and feel confident in your Reiki practice. I am including 3 incredible bonuses, that comes with Reiki Complete Healing program, to which you will have instant access…
I have carefully selected this set of bonuses that will help you to get the most out of the Reiki Complete Healing program and put you on a fast track towards greater health, happiness and freedom!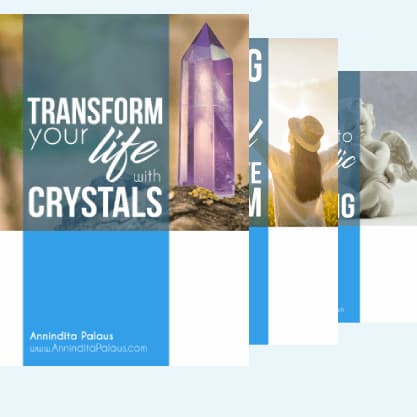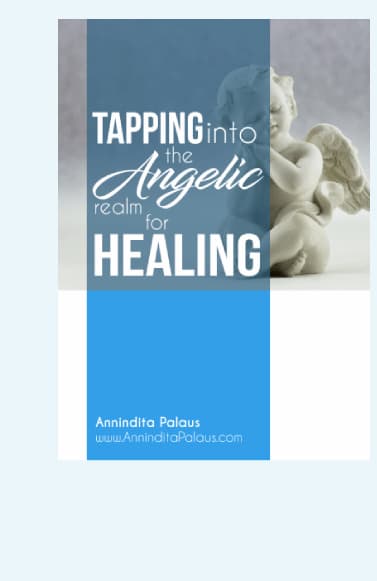 This book is your guide for tapping into the supernatural for healing. Working hand in hand with the Angelic Realms, Ascended Master collective and Galactic Beings, Angelic Reiki provides a sound system of healing and consciousness expansion. It can be a vehicle for personal growth, transformation and readying for ascending. It's the healing for our time.
Angelic Reiki is a healing modality that works with the highest powers of the Angelic Realm to manifest healing and balance on all layers to those getting the healing power. With Angelic Reiki we have the chance for self-healing and to send out healing to others, places, and situations near and far away.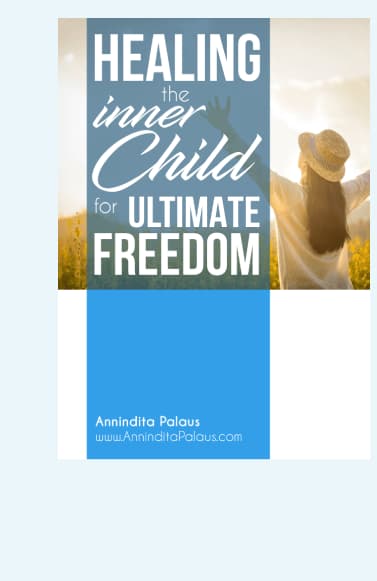 #2: HEALING THE INNER CHILD
Learn to connect with and heal your inner child and to move forward in life without past baggage.
By healing your inner child, you will focus on uncovering and releasing the causes for the childlike aspects of your personality, so you can react to challenges in your adult life as an adult, rather than a kid.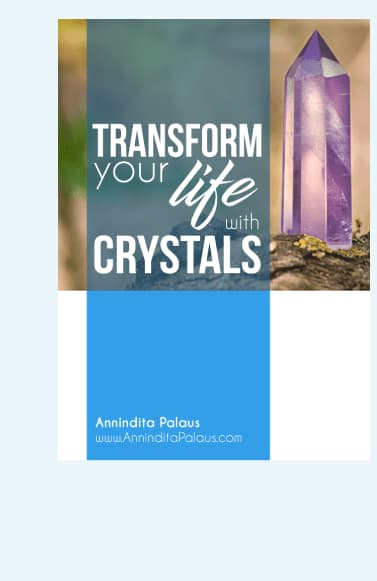 #3: TRANSFORM YOUR LIFE WITH CRYSTALS
Holding crystals or placing them on your body is thought to promote physical, emotional and spiritual healing. Crystals do this by positively interacting with your body's energy field, or chakra. While some crystals are said to alleviate stress, others improve concentration or creativity.
This is a super handy guide for those who want to learn more about the energy of various crystals, their properties and uses and how to use them to enhance your Reiki sessions.
FREQUENTLY ASKED QUESTIONS
MORE REASONS TO LOVE THE REIKI COMPLETE HEALING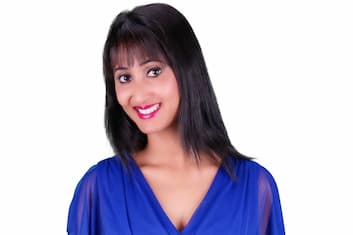 PERSONAL SUPPORT FROM ANNINDITA
Annindita is a Reiki Master in Usui Reiki, Celtic Reiki, Celtic Wisdom Reiki, Bear Reiki, Self-Love Reiki, Angel Reiki and Excalibur Reiki.
You will study at your own pace and have Annindita on your side to assist you in getting the most out of your training and meditations.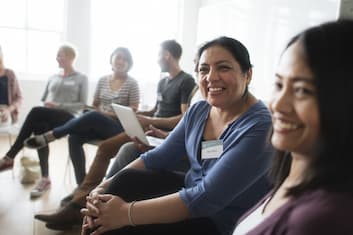 When you sign up for the course, you automatically get invited to join our Facebook group of other empowered minds and souls like you, where you can freely share your spiritual journey and be unconditionally supported by the community.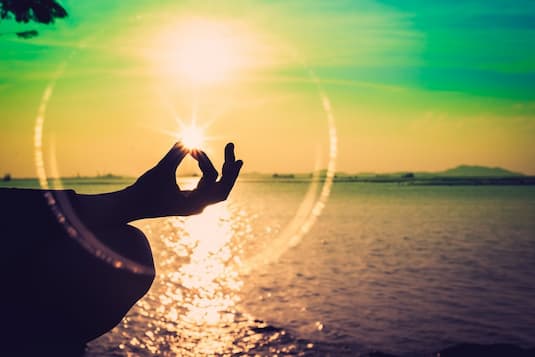 POWERFUL MEDITATION EXERCISES
Our students love the meditations that are part of the Reiki Complete Healing program. You will begin to feel the power of these meditations immediately and the physical manifestations will follow soon.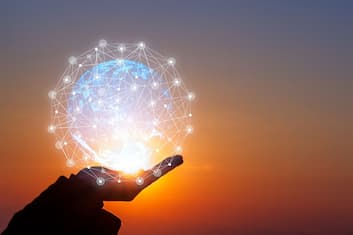 MULTIPLE MODALITY EDUCATION
Annindita's NLP based educational approach focuses on multiple modality learning. It create massive positive changes through replacing old thought patterns with new and desirable behavior.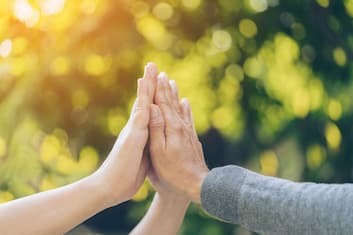 OUTSTANDING CUSTOMER SUPPORT
Professional and friendly customer support available to help you with any question. We are here for you via email, chat, and phone.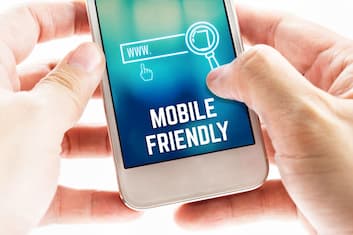 The Reiki Complete Healing Program is delivered in a mobile-friendly format so you can easily learn on the go. *Compatible with Mac, PC, iPhone and Android devices to name a few. We suggest not to do the meditations while driving.